= DJ Johnny Only is Your Disc Jockey for central and upstate NY = Master of Ceremonies for Weddings, Bar or Bat Mitzvahs, and music to dance your party away!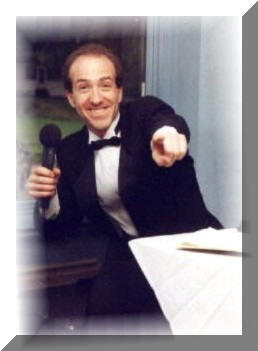 DJ Johnny Only is The Southern Tier's most exclusive Master of Ceremonies, Mobile DJ, and Entertainment Personality for your Wedding Reception, Corporate Function, or Family Event.
(Serving Binghamton, Broome and surrounding counties in the Southern Tier of New York and Pennsylvania.)

"The ONLY way to celebrate!" since 1983.

[Home] [Wedding Receptions] [Wedding Package] [Wedding Reception Guide] [Family Events] [Corporate Events] [Testimonials] [Frequently Asked Questions] [Contact DJ Johnny Only] [Links] [DJ Johnny Only ROCKS the Southern Tier!]
Date this page was last updated: 05/05/2003
Direct comments or questions about this site to webmaster: Johnnyonly@johnnyonly.com